Rhonda Parrish
Author, Editor and Hydra-tamer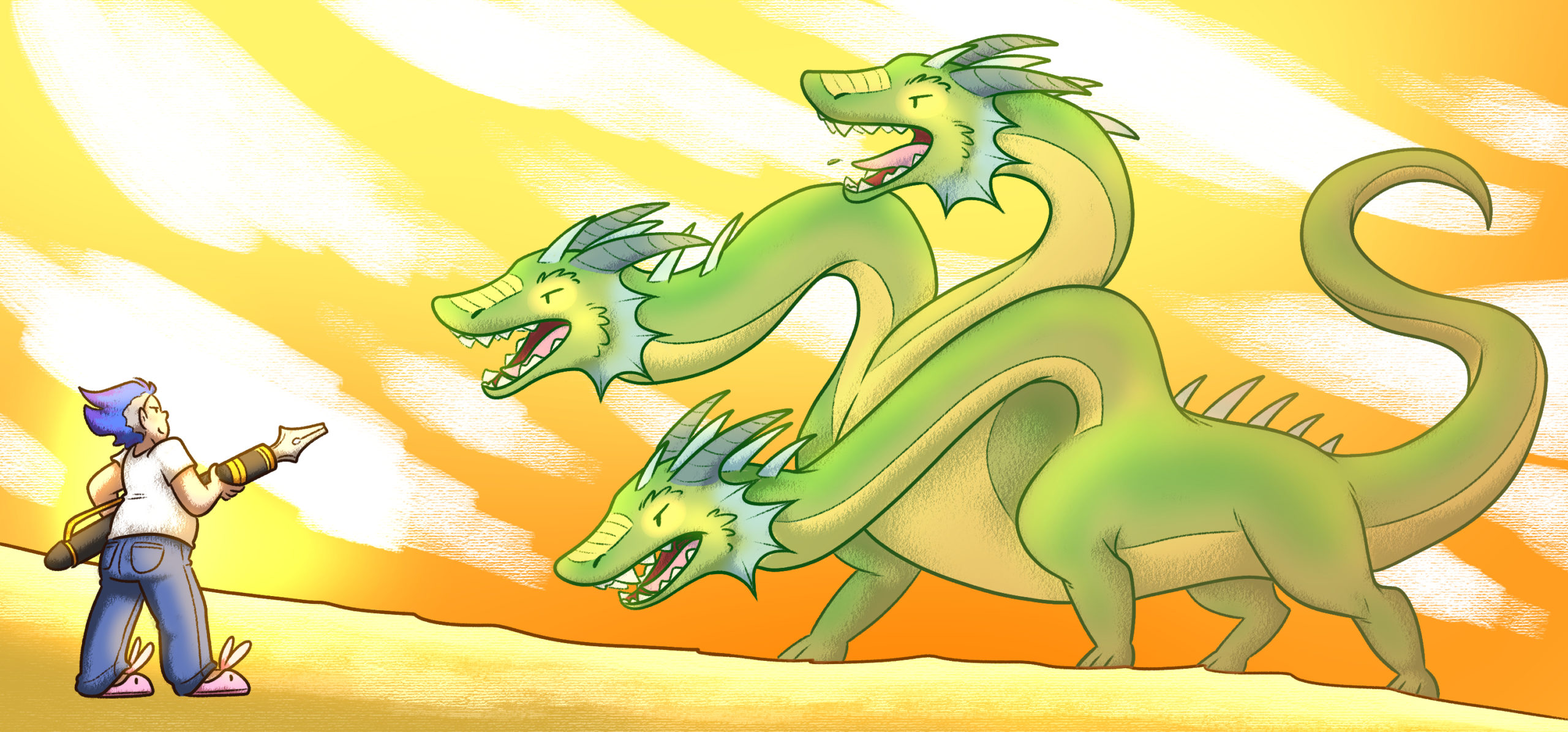 I have the attention span of a magpie and am constantly distracted by shiny things.
I'm the editor of many anthologies and author of plenty of books, stories and poems. I live with my husband and our three cats in Edmonton, Alberta, where I can often be found playing Dungeons and Dragons, bingeing crime dramas, doing crafty stuff or cheering on the Oilers.
As for that 'hydra-taming' thing? I call my to-do list The Hydra because every time I knock one thing off it two more spring up in its place. If you check out the illustrations spread across this website you may discover a story about how I went from a hydra-slayer to a hydra-tamer 🙂
My Patreon is the best way to keep up with everything I'm doing and support my work.
Every patron at every single level gets behind-the-scenes access and information, cover reveals and announcements ahead of the general public, dozens of short stories and poems and even full-length novels and anthologies.
Tiers begin at just $1
Check out all the tiers and perks here
As you probably already know, my latest anthology, Saltwater Sorrows came out earlier this month. One way I'm celebrating that is by sharing a series of blog posts by myself and some of my authors. Today, I am pleased to share this guest post by Lea Storry where she...
"Rhonda Parrish is a shapeshifter with talents to match her every incarnation- magpie tenacity for picking the shiniest submissions, nightingale notes for crafting tales, and bright, feline eyes for seeking out her photographic subjects. She balances on the knife-edge of darkness and light, a sorceress of both realms."