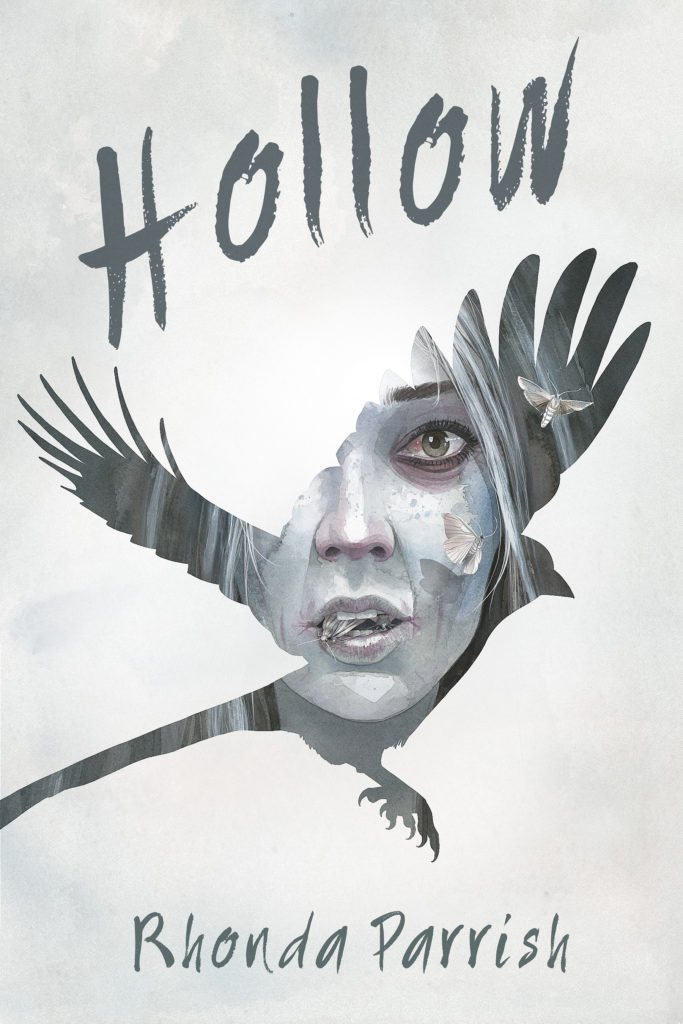 A car accident shattered sixteen-year-old Morgan's family. Now her brother's dead, her mom's paralyzed in more ways than one, her dad lives at work and her seven-year-old sister Amy tries too freaking hard to salvage everything. What's more, high school is its own special kind of hell, where her ex-boyfriend delights in spreading rumors that shred her reputation and make her feel like a loser.
When she finds an old camera in a creepy abandoned hospital, it seems like her luck is finally changing. And it is changing–from bad to worse. Because of course it is. Each time Morgan photographs one of her classmates they become corrupted versions of themselves. It's like the camera steals their goodness, their essence, and leaves them hollow.
Then her sister uses the camera to take a selfie.
No matter what the cost, Morgan will find a way to reverse the effects of the cursed camera and save Amy, before her already-fractured family completely self-destructs.
"HOLLOW is a haunting, urgent, wonderful book. Be prepared to ugly cry and compulsively turn the pages to get to the end. It's just that good a read."
"A wrenching story of all different kinds of horror. It grabs you by the heart and squeezes until its fingernails turn white."
"This book is ostensibly YA but though the main characters are adolescent, its themes are very much adult ones. The author makes a good choice to examine those themes through the eyes and the stunted perspective of a teenager though. Guilt, grief and trauma are rich veins to mine and there is something holdover of them for most of us from our own adolescence. This book examines those themes and does so without offering trite or cheap resolutions."
"This book may be my favorite read so far this year.  It's a YA novel, but I sometimes really enjoy reading books aimed at an audience younger than me.  But it was a very enjoyable read and I found myself looking forward to reading it every day.  Between the believable characters, the clever storyline and Rhonda's writing style, this is definitely one to pick up.
… If you enjoy YA novels or know of a teen looking for a horror book that's not so much about being scary as it is about dealing with sad and traumatic past experiences, this is one to consider. "