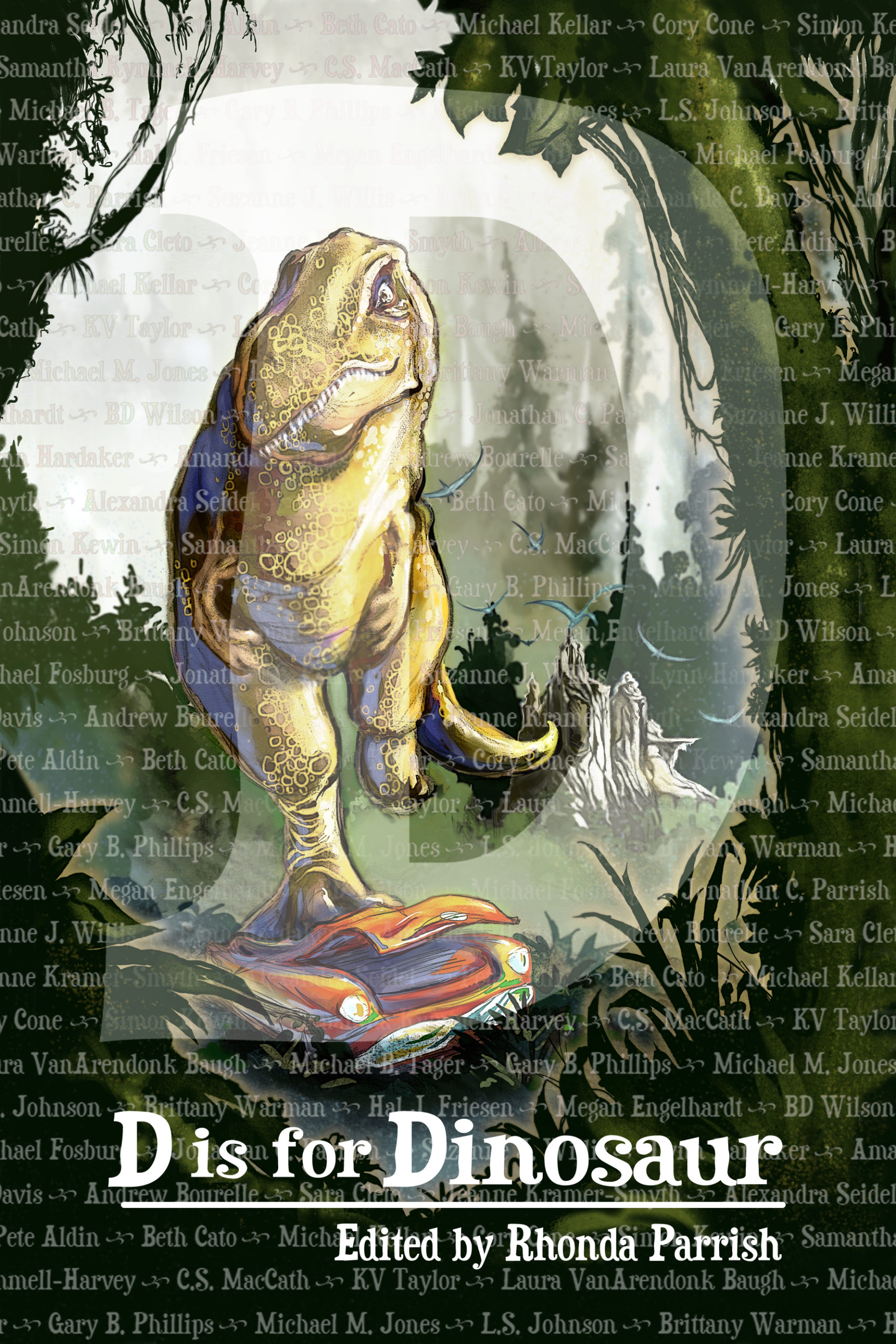 For the fourth installment of Rhonda Parrish's Alphabet Anthologies, contributors were challenged to write about dinosaurs. The resulting twenty-six stories contain widely different interpretations of the dinosaur theme and span the spectrum from literal to metaphoric.
Within these stories — set in alternative histories, far-flung futures and times just around the corner — dinosaurs whimper and waste away or roar and rage. People can be dinosaurs, as can ideas, fictions and flesh. Knitted dinosaurs share space with ghostly, genetically engineered and even narcotic ones.
Teenagers must embrace their inner dinosaurs in order to find peace and belonging, a dying woman duels a God in a far future city that echoes aspects of our past, an abused wife accompanies her husband on a hunt for an ancient power and finds more than she could ever have imagined and a girl with wonderful magical powers stumbles across the bones of a giant long-dead lizard. And so much more!
"You will enjoy these stories and find them interesting, suspenseful, and mysterious. Each one will take you on a journey to some place different."
"A collection of stories that pull you in and whilst not all of them maybe your thing you will find at least a handful that grab your attention. Despite their length most are very detailed and you get a real feel for the characters. Beautifully written and very well laid out this anthology has a little bit of something to suit most tastes."
"A worth-while read for any fan of spec-fiction. Rhonda Parrish is fortunate to have such a talented group of people, and they are lucky to work with an editor with her discerning talents for an undertaking this large and diverse."
"This anthology is way different than what I normally read but the stories were entertaining and well written. Dinosaur lovers will truly enjoy these stories."