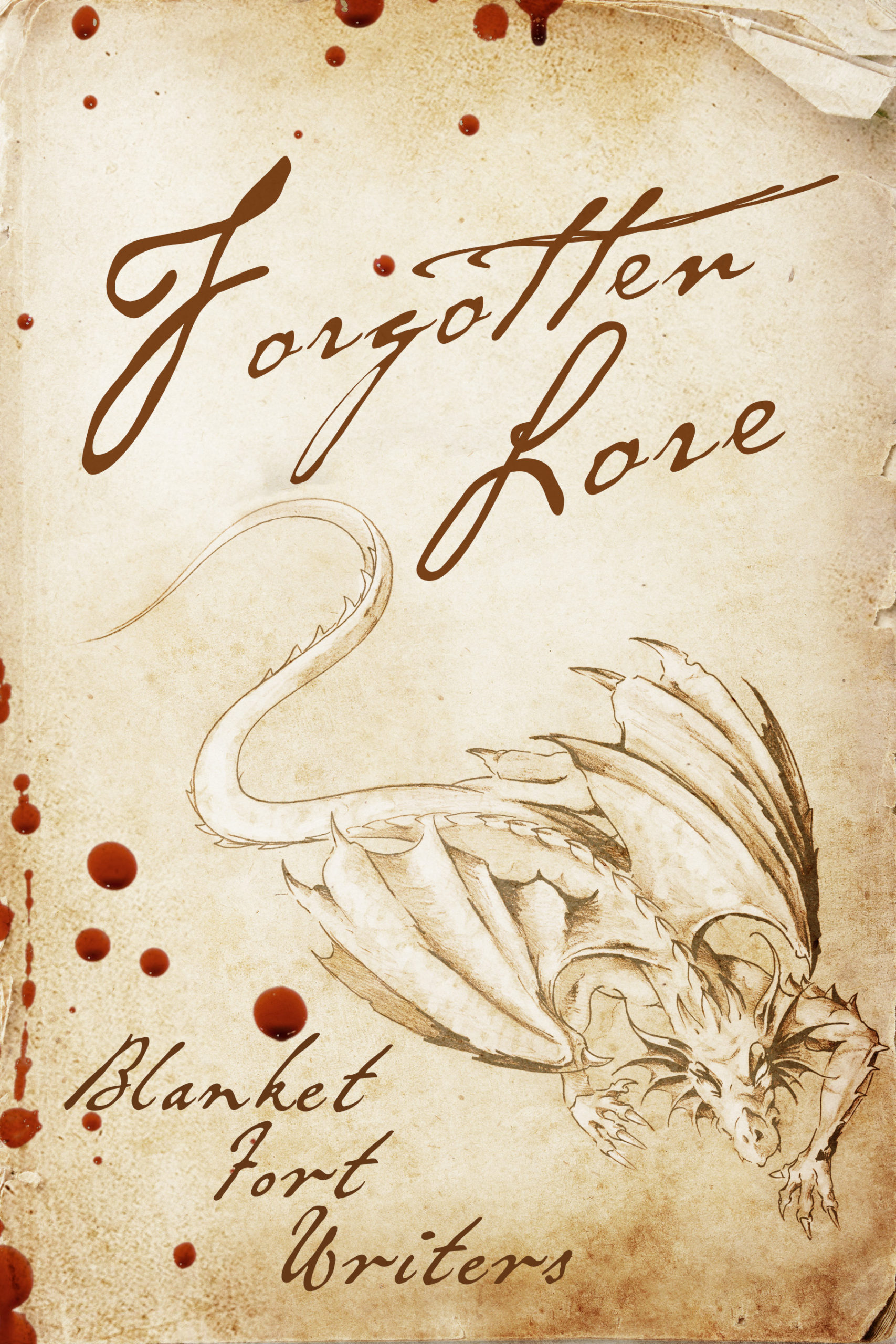 Forbidden magic, half-remembered Gods, the secrets to immortality, final outposts, bloody vengeance and fantastical creatures all abound in these stories by Krista D. Ball, Katelyn Brehm, M.L.D. Curelas, Rhonda Parrish, Katie Rodante, BD Wilson and Tristan Wolfe.
As most of you know, I've spend the last couple years pretty deeply embedded in my my Discord Blanket Fort. You might also know that I have a bit of a problem when it comes to cool premade book covers, specifically, that I can't resist them. When I picked this one up *points* I shared it within that blanket fort and several people also really liked it. So we decided to work together to create a short story collection to go with it. Forgotten Lore is the result 🙂
It was absolutely a labour of love, as they say, so we are excited to make it available to you for free. Though, if you want a paperback copy you can get one of those as well and we'll donate all the profits to Fauna Foundation (Canada's only chimpanzee sanctuary).
That page will not collect your email or anything like that, it's just a handy dandy off-site location for me to host the files.
If you'd like a paperback copy you can get one of those here:
(Sirens and Dragons will receive signed paperback copies as soon as they reach me and I can sign them and send them back out)
My contribution to this collection is a short story called "The Odin Stone" which features a thoroughly unlikeable main character I think you'll love to hate. But I hope you like the story LOL
The cover is by Indigo Chick Designs