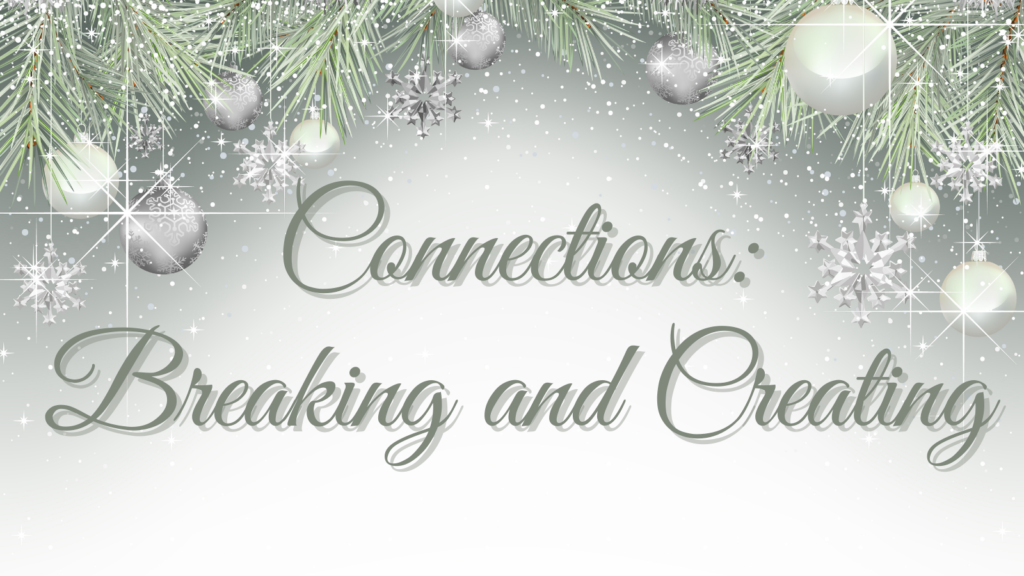 This year, for me, has not just been about strengthening existing connections, it's also been about breaking old ones and making some new ones.
Toward the end of August I left Facebook.
Oh, I still have an account there, and I maintain my author page, but I don't use it in the same way I used to. Some of my connections there were unhealthy and I'd started to find myself starting to post something and then changing my mind. I wasn't changing my mind because I didn't think or feel the things I was about to post but because I knew some of my connections were going to take that post as an invitation to 'debate'. And sometimes I simply wanted to express something (a feeling, and opinion, whatever) without having to defend or explain it. Even if I specifically said in the post that I wasn't open to discussion or debate, it often didn't matter and I'd find myself deleting comments — which is not a good feeling.
It was exhausting.
And it's easy to say 'Curate your list' or 'The block button exists for a reason' but some connections, some relationships, are too complex for easy solutions. I'm not afraid of confrontation but I don't love it and, this year especially, I often just didn't have the spoons for it.
So I just stepped away. No big announcement, nothing like that. I kept the Messenger on my phone to maintain the connections from people I engaged with in ways other than my posts and took a breather.
One thing which made it easier for me to do that was that I'd created new connections on another platform. Discord.
It's probably ironic that a platform with a name like Discord has helped me so much this year.
I started a Discord server last fall, to help with NaNoWriMo. There were a few people who hung out there during NaNoWriMo but after November it was mostly me and the bots. I even talked to them each day… they didn't much talk back to me though LOL Then, after a few months of me sending out invites a couple people — real people not bots — started to hang out regularly. And then a few more. And then a few more. Now we have a solid core of people who frequent the server, and have even started doing weekly Zoom hangouts.
It kind of feels like an office, if an office was made up entirely of your friends. We don't always agree on things but we're always respectful of each other, and supportive of the fact that sometimes you just can't with things. And that's okay.
I feel seen there, and heard. And accepted.
These are connections I will always treasure. These people — many of whom I've never been in the same room with — really matter to me.
It's a good feeling.
You know what else is a good feeling? This: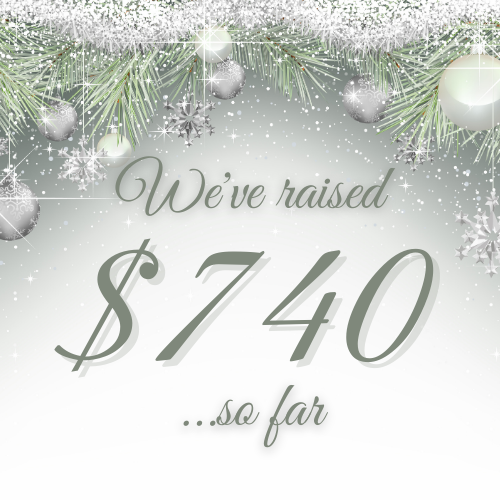 This year's Giftmas fundraiser to benefit the Edmonton Food Bank has raised $740 of its $1000 goal already!
Whaaaaat?!
That's amazing! Because of the magic of the food bank, that means we've already raised enough money for 2,220 meals!
We're not at the finish line yet though, so if you can please help. Every dollar donated is magically turned into three meals for hungry people so every little bit counts 🙂
After you've donated, you can comment here (or email me privately if you want to remain anonymous) to let me know and I will add your name into a draw for a copy of my Christmas anthology, Mrs. Claus: Not the Fairy Tale They Say.
There are two other stops on today's Blog Tour, make sure you check them out as well.
Beth Cato's post about how the pandemic has changed connections for her and her son brought tears to my eyes — in a good way. You'll definitely want to give it a read.
Meanwhile, Jemima Pett is matching donations, hosting a giveaway and has a quiz about subway connections on her post.