There's a lot going on in my little bubble right now and it's certainly not all good. But this is. This book is. I'm super pleased that the seeds I planted so many months ago have bloomed into this book today. When I need a little goodness the most.
And, as it happens, I seem to have picked the perfect release day — absolutely accidentally. Because, you see, there are 26 stories in here, and it's October 5th. That means if you read one a day, starting today, you'll finish this book on Halloween. That feels kind of perfect doesn't it?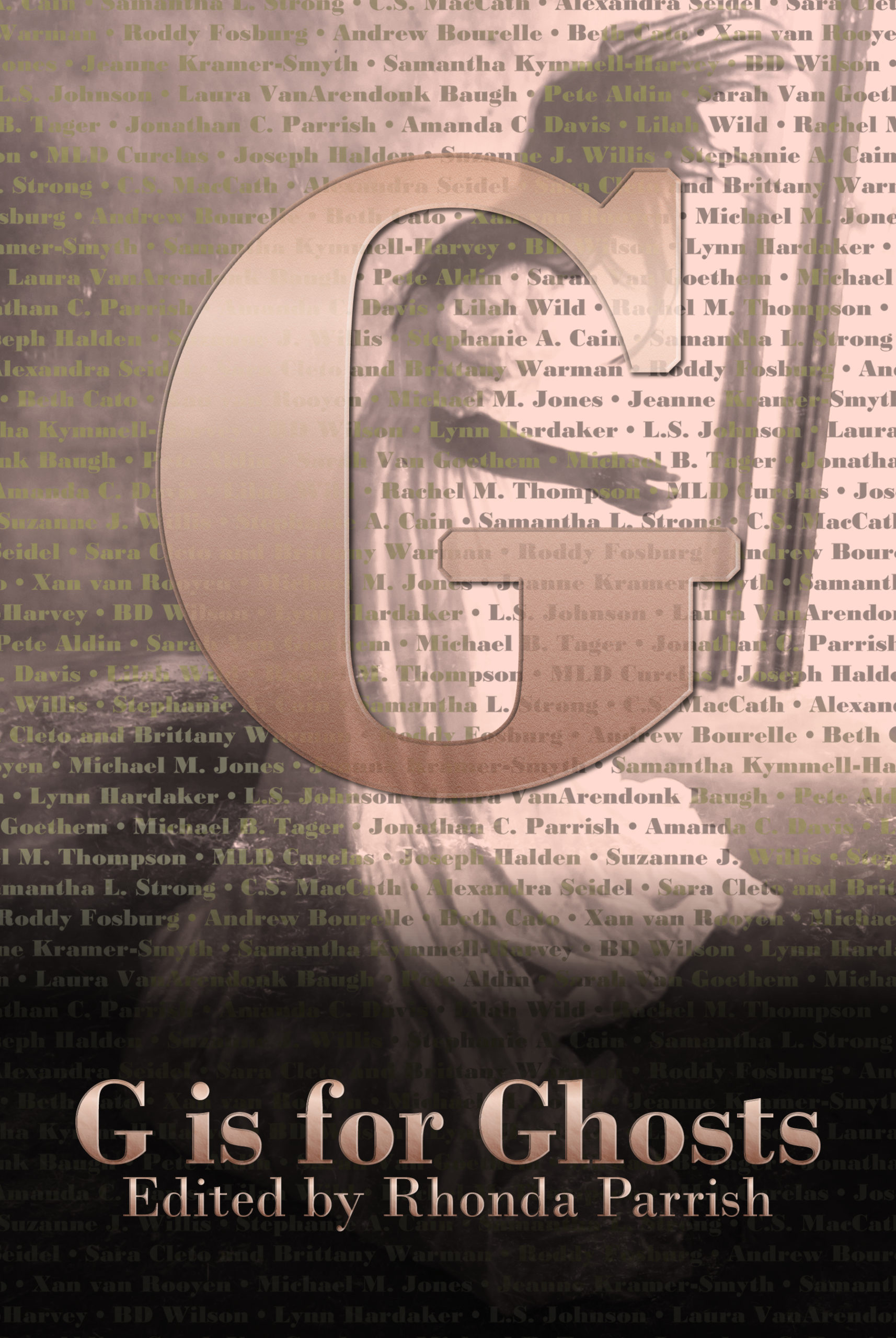 A teenage girl's classmates begin disappearing only to haunt her dreams, ships full of ghostly passengers in need of release test those who are tasked to give them peace, psychopomps whose job is guiding the spirits of the dead to the other side meet in a support group, and more fill these pages.

Featuring work by Pete Aldin, Andrew Bourelle, Stephanie A. Cain, Beth Cato, M.L.D. Curelas, Sara Cleto and Brittany Warman, Amanda C. Davis, Roddy Fosburg, Joseph Halden, Lynn Hardaker, L.S. Johnson, Michael M. Jones, Jeanne Kramer-Smyth, Samantha Kymmell-Harvey, C.S. MacCath, Jonathan C. Parrish, Alexandra Seidel, Samantha L. Strong, Michael B. Tager, Rachel M. Thompson, Laura VanArendonk Baugh, Sarah Van Goethem, Xan van Rooyen, Lilah Wild, Suzanne J. Willis and BD Wilson.

These twenty-six ghost stories, each with a unique perspective and style, explore hauntings and specters in ways both new and familiar.
If you are a patron at the Corvid level or higher you can download your copy here –> https://www.patreon.com/posts/download-g-is-57037929
If you are not a patron and would like to add this to your library here are some links for you 🙂
Or ask your local library to order it in.
Enjoy!