Dark Waters hits the shelves today!
This is one of the shorter anthologies I've ever put out, but it packs a big punch. A big punch of darkness. I'm really enjoying all the early reviews which are like, "Oh. They said this was dark but, lemme tell you, this is dark!"
Because, yeah. These stories and poems are dark.
But the good news is that it's not the kind of existential darkness that you can't escape. You'll see the light again once you close the book and walk away.
Probably.
😉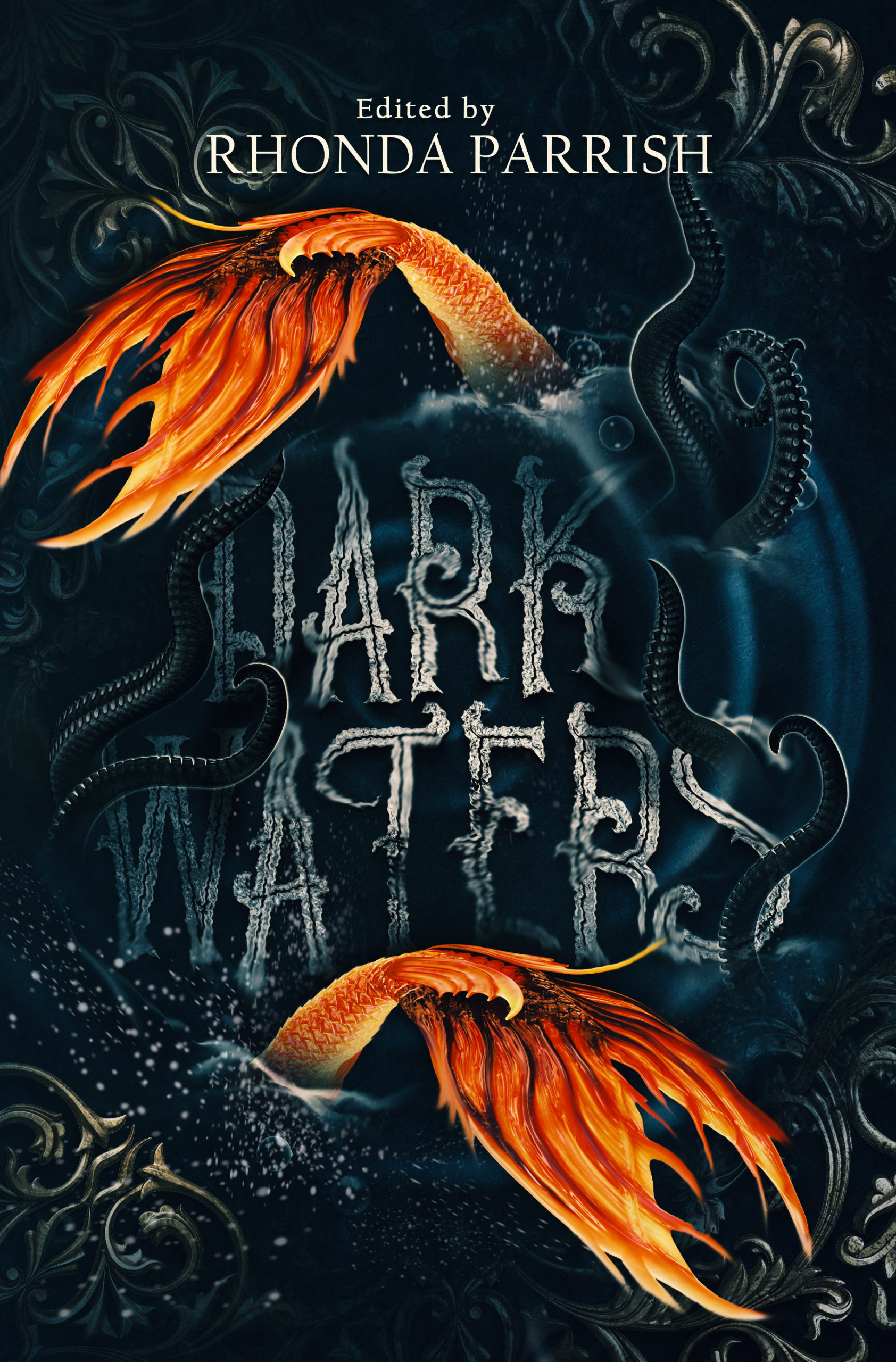 Water doesn't need to be deep to be dark.
A remote lake where the locals wear iron anklets for protection, a ghost ship, a goddess, a pearl diver who finds much more than she's looking for, the true story about a familiar fairy tale and more all lurk within these pages.
Featuring dark fantasy and horror by Chris Black, Rob E. Boley, Rose Chisnall, Megan M. Davies-Ostrom, Sharmon Gazaway, Rowena McGowan, Derek Newman-Stille, Thomas Vaughn and Lex Vranick, Dark Waters explores the darker side of water and the creatures that inhabit it. The horrors both above and below.
Proceed with caution.
Available now!