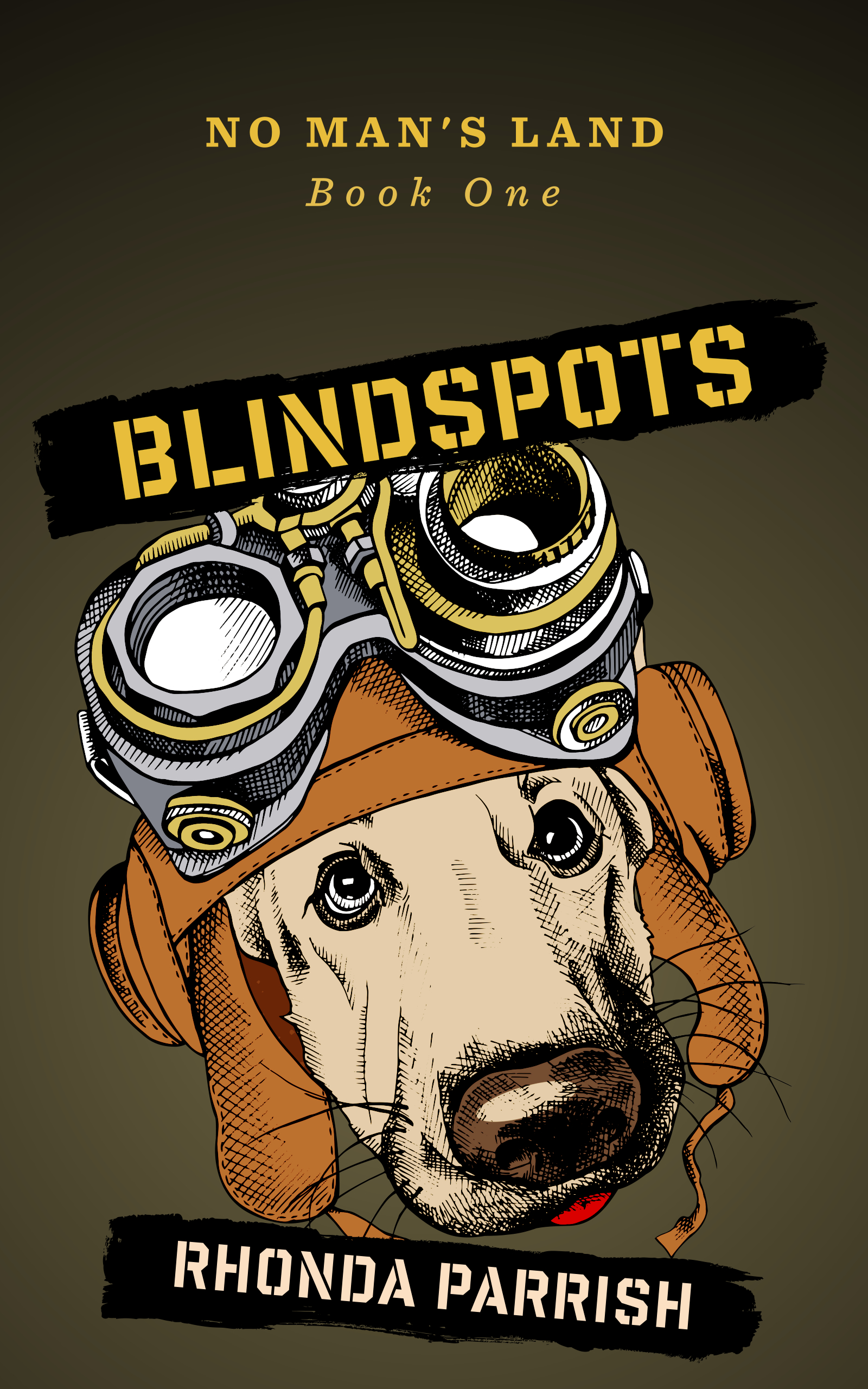 The war is over.
Ricky just wants to lick his wounds and learn what the new normal is going to look like for him, but his brother has gone missing. Now Ricky needs to team up with his wartime friends (and at least one dog he'd hoped never to see again) to find him, figure out what's going on, and save the world.
Again.
And the clock is ticking…
I released this novel exclusively on my Patreon last year, but that exclusivity period ends in May so I am excited to announce that this June I will be releasing Blindspots widely so anyone can read it.
I can't wait to introduce you all to this pack of puppers and their owl friend. This was a super fun book to write, which is exactly what I needed at the time I wrote it — something with a very food-motivated canine main character and lots of puns, but with a bit of an edge too. And it even includes amazing illustrations by Allie MacAlister!