I don't remember what it was called back in 2018 when I created my Discord server. Something about NaNoWriMo? Man… I know it's only 5 years ago but it feels like a whole lifetime.
Anyway. Yes, I created my Discord server in 2018. Back then it was mostly just myself and the bots. A couple of my friends would lurk in there and pop in for November, but mostly it was just me and the bots. I would login each morning and say, "Good morning, Bots!" and then say, "Goodnight, Bots!" before I logged out in the evening. After some time I renamed the server 'Writing is a Team Sport!' and though most of the activity in the server still took place in November, some of the people who popped in lingered a bit. And then a bit more… by the time the pandemic began to impact life in Canada there was a small group of people who were regulars in the channel and I had people to talk to (instead of it being primarily the bots).
As the pandemic's shadow grew and loomed over everything, I turtled pretty hard, drawing into myself and into my house — that Discord server, which I renamed 'Blanket Fort (and writing)' became a bit of a lifeline for me. It was a sort of water cooler where I could chat with people throughout the day about things both consequential and not. Several of us in Alberta would watch the daily COVID briefings together and compare notes and commiserations with people from outside Alberta about the various states of things. People who joined as strangers became my friends, and friends became even tighter.
It is always a soft place to land. With people I can talk to, can trust, can rely on.
Though it started out as a channel about writing, over the past couple years it's grown into just a small, supportive community. There are still a lot of writers there, but a fair number of gamers too — D&D specifically.
Last year, there was a pre-made cover I just couldn't resist, so I bought it and proposed to the server that we use it to go with an anthology.
People were into the idea so we brainstormed a topic and a title (we actually ended up sticking with the title which had been on the premade cover as placeholder text LOL) and then set a deadline for everyone to send their stories in.
And then we watched that deadline blow by and set another deadline LOL
By the end of the year, though, we'd created this: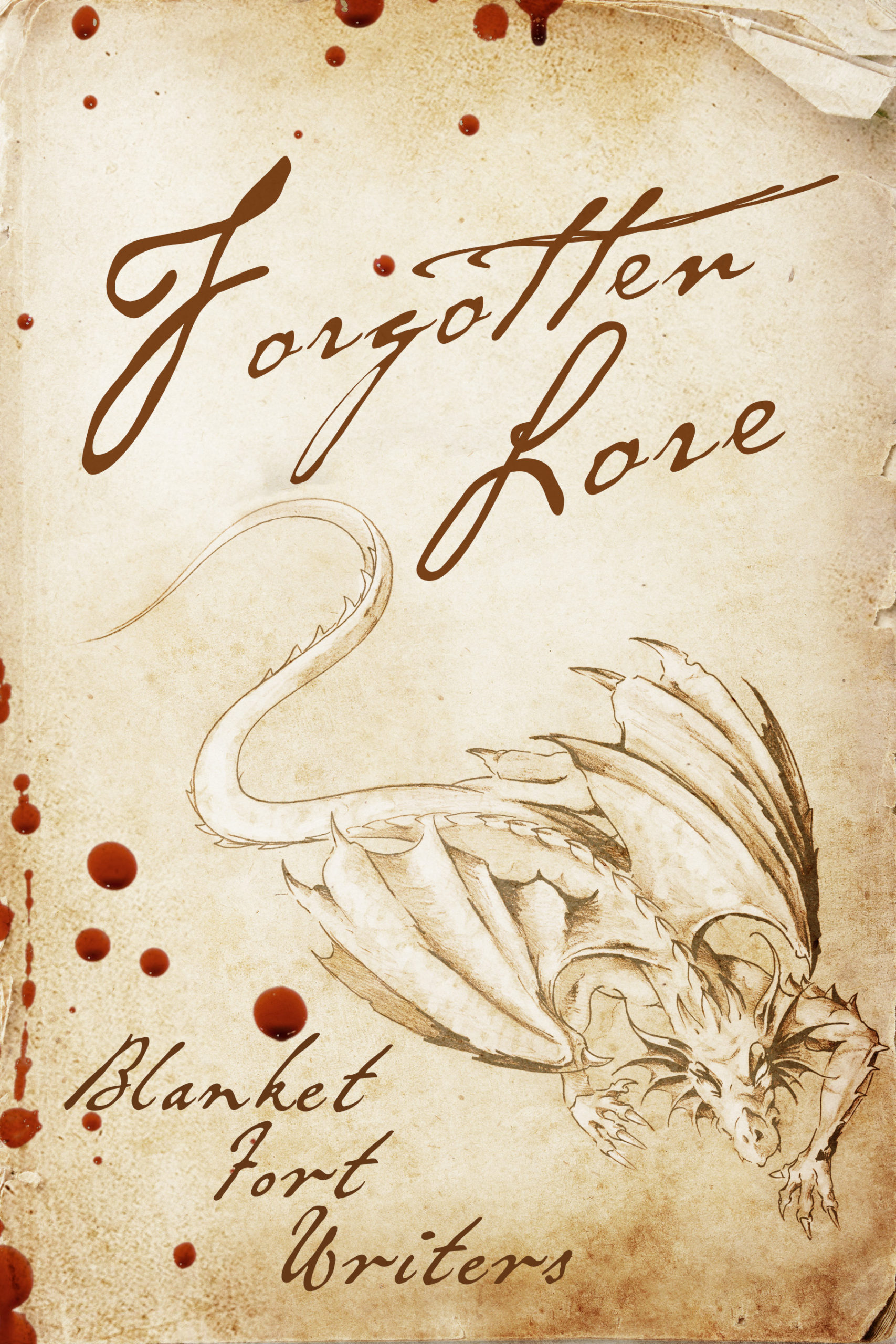 This anthology contains stories by some of my favourite people on the planet — people who have helped keep me sane and functioning over the past few years. My friends.
Some of those people have won awards for writing. Some count this as their first published story ever. Most of us are somewhere in between.
Forbidden magic, half-remembered Gods, the secrets to immortality, final outposts, bloody vengeance and fantastical creatures all abound in these stories by Krista D. Ball, Katelyn Brehm, M.L.D. Curelas, Rhonda Parrish, Katie Rodante, BD Wilson and Tristan Wolfe.
We are excited to give this anthology away in as many places as we can, and the sales from the place we can't are being donated to Fauna Foundation to help rescued chimpanzees.
You can pick up your own copy for free using the following links:
Bookfunnel (no email collection)
Or purchase it for as low a price as we could set at the following places:
Amazon (Paperback)
Amazon (Kindle)
If you buy a copy all the money we are paid for it will be donated to Fauna Foundation.